SKYDIVE KOREA
Korea's ONLY
Skydiving Experience Company
The most thrilling experience, the safest
The end of extreme sports must be safety.
We have an acceident-free record and
maintains periodic safety management.
Skydive Korea is a company specializaing in skydiving,
It is trained and conducted by a professional instructor.
Skydiving shoot
We film and send you the moment of jump.
Keep that movie-like moment of your life.
Events such as broadcasting/movie shooting,
and wedding shoots are also available.
Dive Training curriculum
License acquisition, military trasition, and recurrence.
The professional training course to be a diver
is accompanied by a skilled instructors.
Once licensed, Fun jump(solo jump) is available.
Reasonably priced equipment import
We import various equipment from everywhere.
Until the day you can meet your precious equip,
Skydive Korea will try.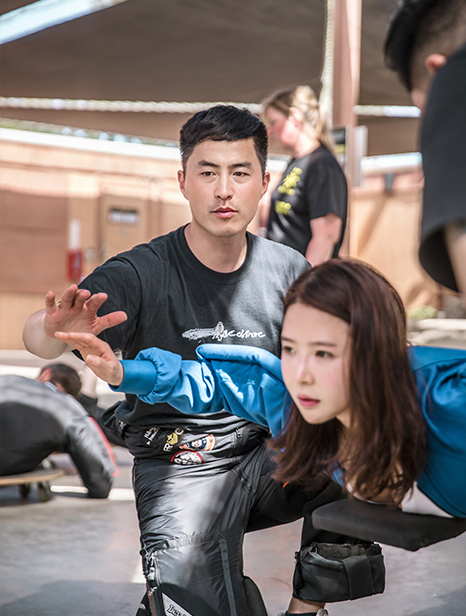 CEO
Lee DongWoo
2011, 2012 Armed Forces Day Demonstration of High Fall
2011 Chungnam/Asia-Pacific Sports Festival
Demonstration of High Downfall
2011 Chungju World Martial Arts Festival
Demonstration of High-Flying Dropping
2012 Gyeonggi International Air Showdown
Demonstration of High-Flying Dropping
Demonstration experience of high-altitude
descent more than 50 times
Have experience instructor(tendum) qualification
USPA Certified D Licenses
Qualified as a USPA certified skydiving coach
"Rookie" from Black Yak Skydiving Team
2014 national skydiving team
2015 national skydiving team
SKY ADVENTURE FOUNDED ON JUNE 12, 2015
Special Warfare Command 707th
Special Mission Squadron Counterterrorism
8 years of service to the High-Fall Team
Organization Chart